Henderson Street Baptist Church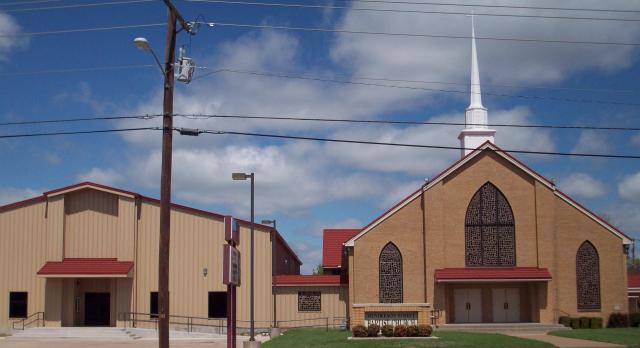 Mission Statement:
"To share with all people God's redeeming and sustaining love as revealed in Jesus Christ."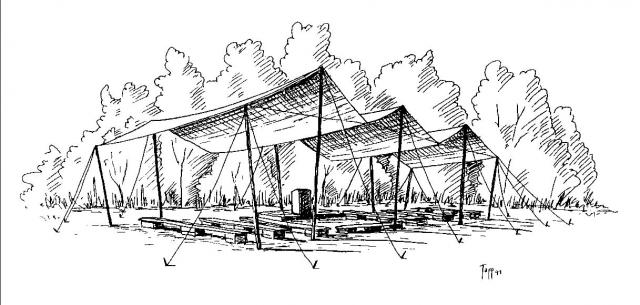 Here's Where We've Been . . .
A group of 21 men and women met on August 29, 1897 to organize the "East Cleburne Baptist Church", what would later become Henderson Street Baptist Church.  The meeting was held under three wagon sheets located on the south side of East Henderson Street, across form the present building.  The organization was formed following a revival meeting held in east Cleburne under the direction of First Baptist Church.
October 9, 1907, the church was incorporated under the laws of Texas as the East Henderson Street Baptist Church.
The cornerstone was laid for the domed church building on October 26, 1907 at 5:30 p.m.  This building became one of Cleburne's oldest and most famous landmarks.
The first service was held in the newly completed domed church building on April 5, 1910.
Cornerstone laid October 26, 1907
On April 10, 1955 at 3:00 p.m. the ground breaking ceremony was held to build a new auditorium.  The first worship service in the new auditorium was held Sunday, January 22, 1956.
On January 24, 1960 the ground breaking ceremony for a new educational building was held.  The "Silver Domed Building" was torn down during the last half of 1960.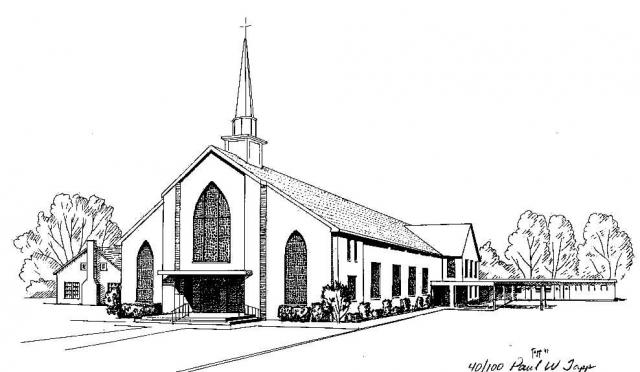 Here's Where We Are . . .
After six weeks of holding services in the fellowship hall, the first service
in the newly remodeled auditorium was held on November 12, 1995.
There are Bible Study classes that meet at 9:30 a.m. on Sunday mornings.  There is a place for everyone to come and study the bible.  Our 10:50 a.m. worship service has a blend of traditional and contemporary music and 
bible-based preaching.  Our Sunday evening service is at 6:00 p.m.
During the school year, our Wednesday evening begins at 6:00 p.m.
with a church-wide meal.  At 6:30 p.m. there are programs 
for children, youth, and adults.
Ground Breaking for this building - 1955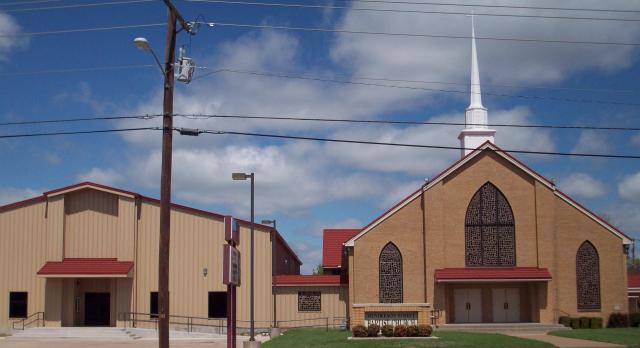 We have completed our Family Life Center that has
a full sized gym, kitchen, restroom's, office space, 
and a meeting room.
Come join us as we seek to continue to reach East Cleburne for Jesus Christ.
Celebrating 119 Years in 2016